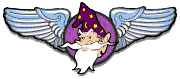 Shipping and Handling
Please review shipping & handling before continuing your secure checkout
About Shipping and Handling
At Problem Solver, we understand that our customers appreciate fast delivery at a reasonable cost, so we make every effort to keep your shipping costs low while offering timely and reliable delivery. Our preferred carriers are USPS and UPS. The charge to pick, pack and ship a U.S. order is based on the chart below:
SHIPPING & HANDLING CHARGES
(USA Ground Shipping Within The Continental 48 States)
Merchandise Cost (US $)
Shipping & Handling Charges
Up to $15.00
$6.95
$15.01 - $30.00
$8.95
$30.01 - $50.00
$11.95
$50.01 - $75.00
$13.95
$75.01 - $100.00
$15.95
$100.01 - $200.00
$18.95
$200.01 - $500.00
$24.95
Over $500.00
Rates vary based on weight & shipping zone and will be assessed at time of shipment.
*Note:
The above shipping and handling charges do not pertain to our cantilevers, large panel parts, file bars tubular/adj. legs and workstation brackets, as the weight and size of these items levy a higher shipping cost. Please call 800-286-5471 for actual shipping and handling charges.
*Note:
Aerosol touch up paint cans are subject to an additional $3.50 chemical fee and can not be sent overseas.
Oversized packages
will be assessed an additional $10.00 per package. A package is considered oversize when it's length plus girth [(2 x width) + (2 x height)] combined exceeds 130 inches and/or package weight exceeds 75 lbs.
Orders to Alaska, Hawaii and all United States territories and possessions will be shipped via USPS Priority.
Expedited UPS Air Shipping options available. Please call 800-286-5471 for a quote. Please note that Custom Cut File Bars only qualify for Next Day Service when received by 10:00 a.m. EST. A $15.00 rush order charge will be added.
International Shipping All international packages will be sent International Priority Mail via United States Postal Service. APO/FBO addresses qualify for International shipping charges. We will charge you the actual shipping charges plus a $5.00 per box processing & handling fee.
*Note: The customer assumes responsibility for all customs and duty charges as well as any other applicable fees or taxes (VAT) as required. If you prefer that Problem Solver pre-pay all customs, taxes and duties, you will be billed a second time with those actual charges as they become available to us. Please make this known in the customer comments section.
We can arrange to use a customer's UPS Account number if that is requested. When doing so, however, a standard processing and handling fee of $6.95 would apply.
Metro Products ship via F.O.B from PA or TN warehouse and are subject to different shipping & handling guidelines then outlined here. See Intermetro Policy
Please review shipping & handling before continuing your
secure checkout